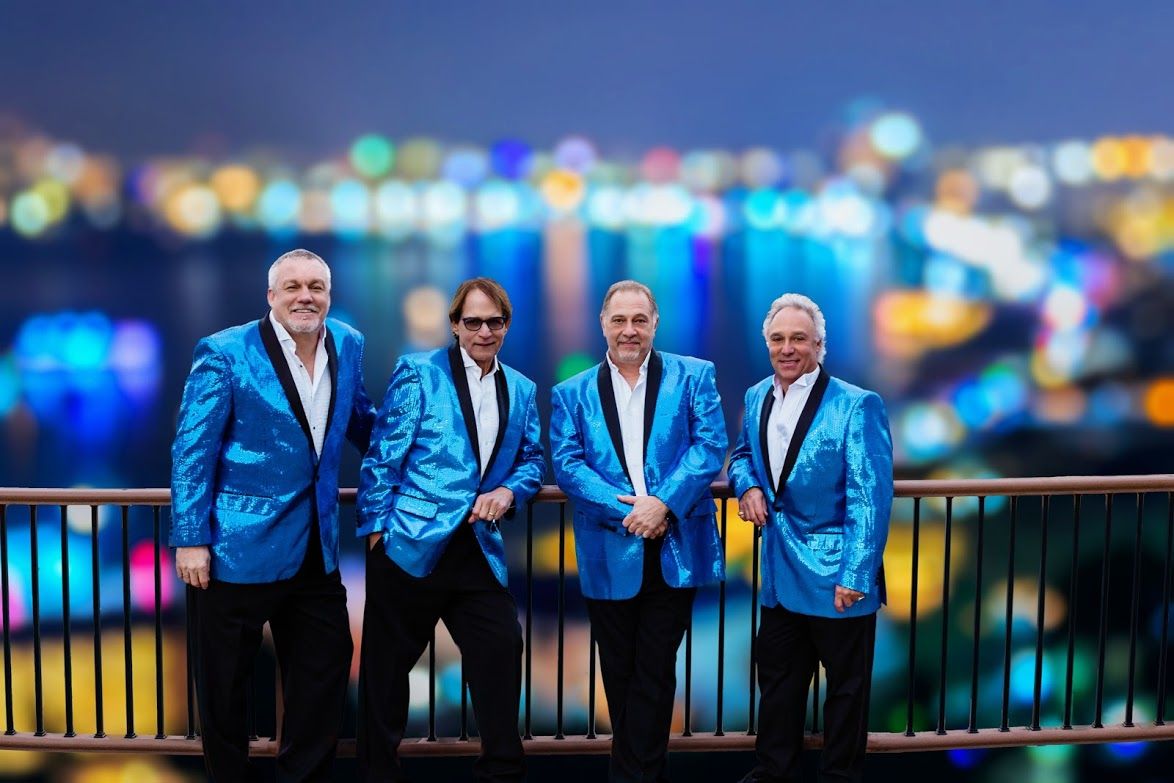 Relive the '60s and '70s with The Jersey Beat Band:
Talk of the Towns

The Jersey Beat Band's music and harmonies will have you singing along and leave you wanting more. Pictured from left are band members Al Nagy, Bruce Swiader, Mike Hricko and Don Scoglietti. (Photo Courtesy of the Jersey Beat Band)
By Shirley MacFarland, special to cleveland.com
BRECKSVILLE, Ohio -- "Walk like a Man," "Dawn," "Candy Girl," "Rag Doll" -- they sing them all.
No, it's not Frankie Valli and the Four Seasons, but it might as well be. Close your eyes and relive the '60s and '70s with The Jersey Beat Band. The music, lead vocal and harmonies will have you singing along and leave you wanting more.
This tribute band of seven guys hails from all over Northeast Ohio. With over 250 years of music experience collectively, these guys know what they are doing, and they do it very well.
While playing in a variety of different bands over the years, they all got to know each other. After singing some Motown tunes together, they discovered that Mike Hricko sounded a lot like Frankie Valli. So they tried out a few Four Seasons songs and were really happy with the sound.
The rest is music history -- The Jersey Beat Band was born. They've been together for four years now, playing at venues such as the Hard Rock/MGM Casino, The Music Box, The Galaxy, Vosh, St. Michaels Woodside and Tangier.
The Jersey Beat Band will be playing a special Valentine's Day show at Tangier in Akron on Feb. 15. Go to www.thetangier.com for show ticket information. Tangier is located at 532 W. Market St.
The "Four Seasons" section of the band includes Mike Hricko, aka Frankie Valli; Al Nagy, the man with all the moves; Bruce Swiader, keyboard and baritone vocalist; and Don Scoglietti, band leader, falsetto vocalist and comedian.
The rest of the band includes Dave Kozma, bass; John Sabol, guitar; and Eric Kaleal, drums. For most shows, their sound guy is Mark Cooper (Lone Wolf Sound) , formerly the sound man for Crosby, Stills, Nash & Young.
This is most certainly not just a music show. The group adds a twist of comedy and impersonations for an evening of complete entertainment -- sparkly suits and all. They call it the Four Seasons Experience.
As Don, the band leader, says, "We're just a group of gentlemen doing what we love to do -- perform."
Check them out at www.thejerseybeatband.com.